To commemorate India's 73rd Independence Day, Evoke Technologies came together with its employees and held celebrations at the Government Primary School Bhuvana Vijaya, KPHB to spread the spirit of patriotism.
The day began with flag hoisting and singing the national anthem, as the customary practice across the country. Following which, there were dance programs and other cultural events performed by students.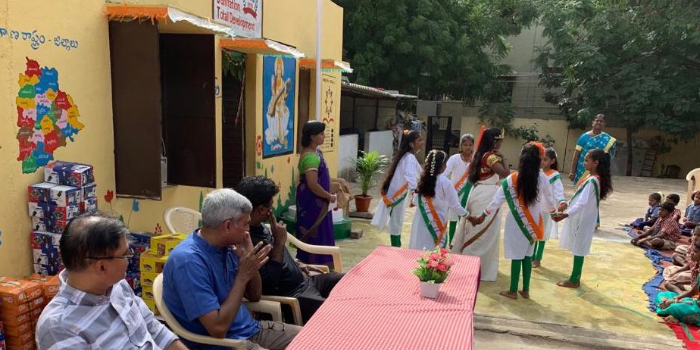 As part of the event, Evoke organized various competitions for the kids at the school and distributed prizes to the winners. With everyone's support, we donated shoes to all 143 students at the school and two laptops to make tech accessible to the kids.
We plan to donate more laptops & related peripherals to help bridge the digital divide for the school and its students.
The celebrations concluded with inspiring words from Evoke's leadership team, followed by distribution of sweets and refreshments to the kids.
Evoke Technologies is committed to improving the quality of lives of the people in the communities in which it operates and plans to take more such schools under its wing to enhance the quality of education and quality of life for the students.