Evoke is an AWS Partner Network (APN) Select Tier Service Partner
Evoke helps businesses augment their digital journey
through our end-to-end AWS services.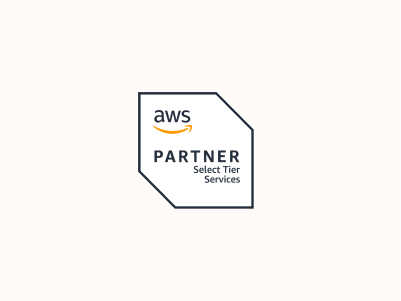 Our comprehensive set of services includesthe modernization of IT Infrastructure, Applications, Data Engineering, IoT, AI, ML, PaaS, Hybrid solutions, AWS Government Cloud, and more.
We have developed best practices and rule books based on the knowledge gained from our engagements. Evoke's accelerators can speedup AWS projects and deliveries.
Our partnership with AWS provides tangible and non-tangible benefits like rationalization, elimination of technical debt, automation, cost optimization, agility, and acceleration.
Evoke has more than 100 AWS Certified engineers to support its consulting services, go-to-market initiatives, and round-the-clock services.
Why Evoke for AWS Programs:
Enablers for all AWS products and solutions.
Certified Engineers across all AWS services.
Automation and Transformation experience.
Well-Architected Program to assess AWS environments.
Evoke Accelerators, Plug-in, and packaged solutions to accelerate AWS initiatives.
Near-shore and offshore experts for continued support.
Ready to experiment and start with small engagements to prove ourselves.
Partnership Highlights
Association with AWS Government Cloud (Transform government services and maintain regulatory and security compliance).
Guidance on Data Centre Migrations to AWS cloud.
Focus on Niche Services (AWS IoT Core).
CoE/SRE Establishment (Process, Policies, and Technologies).