Helping Enterprise Innovate &

Build Awesome Mobile Apps
Evoke offers complete mobile application design, development, integration, migration, analytics, mobile UX design, and smart application solutions. With our highly experienced team, we develop mobile application development on multiple platforms.
Whether you want to launch a new customer app or build a robust mobile game, Evoke is here for your app development requirements that will increase enterprise mobility and bring business growth. Our mobility services enable mobile application brands to explore fresh opportunities while delivering a seamless and functional experience with precise, rich, and future-ready solutions.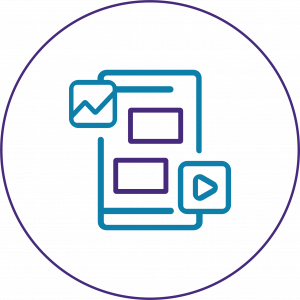 Porting Mobile App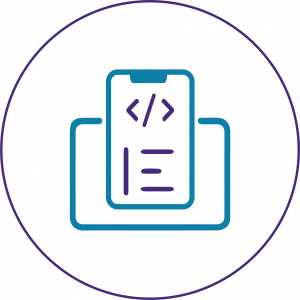 Custom Mobile App Development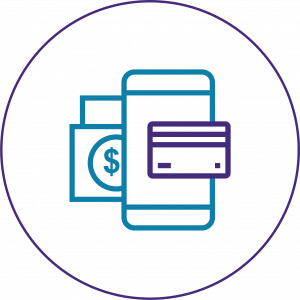 Business Critical Mobile Integration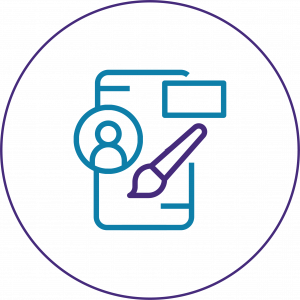 Mobile Responsive UX
Mobile First Strategy
We design flows, gather analytics to provide actionable steps so that corrective actions for customer acquisition, retention, and delight can be implemented. From strategizing mobile app development to customer experience transformation – we cover it all, driven by data.
Migrating Mobile App
Our mobile technology experts analyze the pros and cons of the porting from multiples scenarios like security, performance, mobile platform maturity, competition, license cost, maintenance effort, etc., before the actual up-gradation work begins.
Mobile UX Design
We analyze, define, and deliver compelling mobile UX designs for enterprise business users. We carry out user profiling, mobile-specific behavior identification, click analytics, and competitor analysis prior to UI designing. We deliver Hi-fidelity wireframes, mockups and UI guidelines, UI assets, and icons to the mobile development team.
Custom Mobile App Development
Our mobile app development includes unit testing, continuous integration, deployment, and documentation. Native, Hybrid, and Responsive mobile app development are our forte. We offer mobile services like:
Mobile App Support & Maintenance
Mobile-first Product Development
Mobile Analytics & Device Testing
Android TV & Wearable Development
Secure Integration
We deliver enterprise mobile apps with Blockchain, CRM, Scanner, POS, and Payment Gateway integrations. All our mobile apps are checked against security & compliance standards, encryption protocols, and integration checklists.
Mobile Analytics
We have integrated mobile apps with analytics tools like Google Analytics, Fabric, Apple Analytics, Flurry, and Hockey App. We gather user onboarding metrics, engagement metrics, performance, and demographics metrics from integrated mobile app analytics tools.
Mobile AI and Wearable
We have delivered face recognition, voice commands, Android watch notifications, and augmented reality experiences for our enterprise mobile users. From legal to manufacturing enterprises, we have served multiple business app users.
How would you like us to help you?
MVP
I want to build a mobile MVP or pilot with help of mobile developers from Evoke Technologies
Migrate & Architect Mobile Apps
We focus on a micro layered blueprint of your mobile app that results in scalable, secure, and fail-proof integrations. We consider influencing factors like network bandwidth, device screen size variations, OS-specific protocol, exceptions, etc., for flawless app navigation.
A solid platform agnostic foundation paves the way for porting a mobile app to other mobile devices, web, or wearable. We have migrated numerous enterprise mobile apps to the right platform with optimum modules.
Custom Mobile App Development
iPhone App Development: We deliver precise & clean applications that get approved by Apple App Store in the shortest possible time.
Android App Development: Our developers with clean coding in Android, Flutter, Kony and Xamarin, deliver secure enterprise apps in about 4-6 months.
Hybrid App Development: Over a decade of solid experience in hybrid technologies like Cordova, HTML5, Ionic, helps us ship user-ready mobile apps in just a few months.
Business Critical Mobile App Enhancements
We make mobile apps stable and engaging. Support and enhancements of B2B mobile apps are our forte.
Enterprises invest in our mobile app development servicesfor our enterprise-grade support and mobile solutions with enhanced security.
| Development Area | Technologies |
| --- | --- |
| Mobile Native App Technologies |              |
| Hybrid Technologies |              |
| Mobile Analytics |        |
| Mobile UX |        |
How long does it take to create an App?
The time to design and develop a fully functional mobile app is influenced by various factors. For example, a customized app with UI/UX elements can take anywhere from 1-4 weeks, depending on the complexity of the project and the number of revisions necessary to achieve the best experience. After that, the testing phase needs an additional 1-6 weeks, depending on the number of pages and functionality required. Lastly, a week's UAT would be necessary before the mobile app goes live.
We follow agile scrum or Kanban development process that helps us to deliver your project in minimum possible time.
Will I have a dedicated Project Manager?
Yes, we will assign you a full-time project manager, who'd work on your project dedicatedly. Our project manager will share updates about your ongoing project on a regular basis. You can also share your feedback(s) to help improve the working of the App.
Once my App is developed, what after-sales services do you provide?
We fully support the mobile apps we design and provide our clients with extended software protection plans. In case you require new enhancements in the product or encounter any problem in the app(s) designed by us, we're here to help.
Do I get to choose the Developer(s) who'd work on my project?
Yes, you can pick the developer(s) of your choice if you are creating an augmented team. We'll provide you with the resumes of a select few, from which you can shortlist the programmers who'd work dedicatedly on your project.
Which price model you follow: dedicated resource or fixed scope/price?
We offer both the options to our customers. Choose 'Dedicated Resource Model' if you want total control of development processes and avoid hassles of hiring employees. Choose 'Fixed scope/price Model' if your requirements are unlikely to alter and project duration can be determined.
Are there any hidden costs involved?
No. We first discuss your mobile app requirements and then estimate the cost involved. Once you have signed the Statement of Work (SOW) for your app design and development, we make sure the outlined price quote is strictly adhered.
Can I see my Mobile App while it's in progress?
Absolutely! In fact, we encourage it. We build your app on our development server and provide you with a temporary distribution platform, that you can install and see the progress of the mobile app.