Propel Your ServiceNow Programs with Evoke
As a Specialist ServiceNow partner, we assist enterprises in creating
structured services by stepping up their IT operations.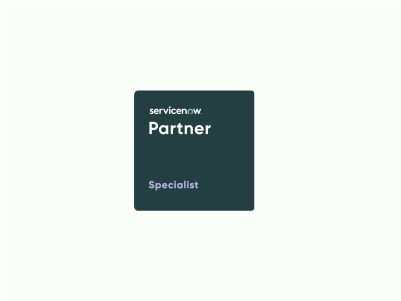 Our certified ServiceNow consultants support clients spanning diverse industries by enhancing customer experience and achieving operational excellence.
Evoke leverages the ServiceNow platform to help businesses replace their unstructured processes with automated, connected workflows and custom solutions.
ServiceNow Products We Implement
ITSM – We automate workflows and improve IT productivity through ServiceNow IT Service Management.
ITBM – We help businesses fuel their long-term business growth with ServiceNow IT Business Management.
DevOps – Our experts enhance DevOps excellence throughout the organization by leveraging ServiceNow DevOps.
ITOM – We enable enterprises to achieve complete visibility into business services using ServiceNow IT Operations Management.
ITAM – Our expertise helps businesses track and manage their IT assets with ServiceNow IT Asset Management.
SecOps – We help enterprises bridge their security and IT divide to quickly identify and fix threats through ServiceNow Security Operations.
GRC – We improve business resilience by identifying and managing risk by leveraging ServiceNow Governance, Risk, and Compliance.
HRSD – Our experts help enterprises create one platform for all HR-related services using ServiceNow HR Service Delivery.
CSM – We assist businesses to improve customer engagement and service operations with ServiceNow Customer Service Management.