Modernizing Businesses with Cutting-Edge Microsoft Solutions
Our longstanding, trusted partnership with Microsoft enables us to accelerate
your digital journey through cloud solutions that offer unmatched
agility and scalability. We deliver practical, tailored solutions,
services, and support to bring your business
to new heights.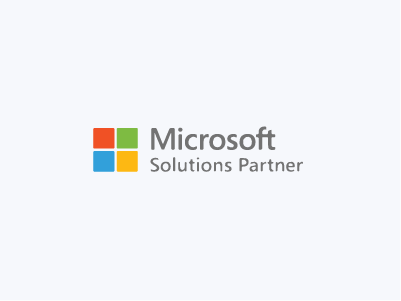 At Evoke, we are dedicated to revolutionizing businesses by harnessing the power of Microsoft's innovative technologies. With a team of over 200 Microsoft-certified engineers, we are ready to support your go-to-market programs and consulting services. Our global presence ensures that we are available to assist you 24×7, no matter where you are located.
Why Choose Evoke for Microsoft Programs:
Comprehensive Enablers: We cover the entire spectrum of Microsoft products and solutions, ensuring that you have access to a full suite of transformative tools.
Certified Microsoft Engineers: Our team comprises experts across all Microsoft technologies, providing you with top-tier support and guidance.
Domain Expertise: Our specialists offer unique perspectives and insights, helping you navigate your industry's challenges with ease.
Automation and Transformation Prowess: We excel at streamlining operations and empowering you with transformative experiences.
End-to-End Solutions: Evoke is your one-stop shop for all your Microsoft needs, making implementation seamless and efficient.
Collaborative Review Programs: Our partnership with Microsoft allows us to work closely with their team, ensuring robust architecture and solution review processes.
Evoke Accelerators: Benefit from our exclusive Accelerators, Plug-ins, and packaged solutions designed to optimize your Microsoft experience.
Customized Technology Fitment: We analyze and recommend the best-fitted technologies for your specific requirements.
Global Support Network: Our near-shore and offshore experts provide continuous support, enhancing your operations around the clock.
Proven Flexibility: We're always ready to start with small-scale engagements, allowing us to prove our capabilities and build trust in our partnership.
Highlights of Our Strategic Partnership:
Strategic Guidance
Let us guide you in creating a roadmap, defining architecture, and designing robust solutions.
Niche Solution Development
Evoke excels in developing cutting-edge solutions like Intelligent Edge, AI, ML, Blockchain, and Cognitive computing.
CoE/SRE Establishment
Establish Centers of Excellence and Site Reliability Engineering practices to enhance your organizational processes, policies, and technologies.
Explore the potential of Microsoft's Power Platform with our expertise in creating powerful applications with minimal coding.