Automate and Scale Business with Nintex
Evoke is a technology partner of Nintex – a market leader inend-to-end
process management and workflow automation.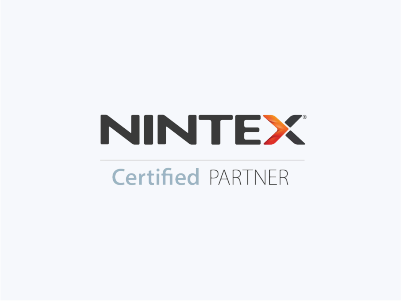 Through the Nintex Process Platform (Low-Code/No-Code), we quickly and easily manage, automate, and optimize business processes, and enable businesses to fast-track their digital transformation journey.
With Nintex Connectors, we can easily integrate business apps with workflows. As a specialist in Nintex products, we help businesses build, customize, and integrate them quickly.

Why Evoke for Nintex products and solutions:
Certified Partner.
Nintex Certified Engineers.
Leverage Nintex products for complex solutions.
Near-shore and offshore experts for continued support.
Ready to experiment and start with small engagements to prove ourselves.