Complete DevOps Solution Through

Cloud Native CI/CD
Design, build, and deploy applications
and cloud services faster with
Evoke's CI/CD services.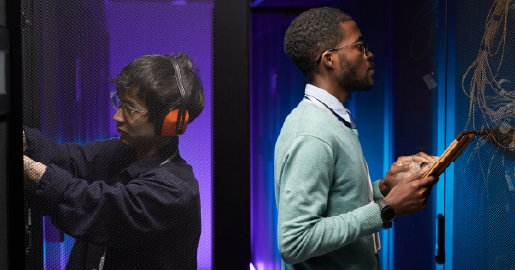 From assessment to implementation and support, we help businesses achieve enhanced efficiency with improved product quality through our DevOps and DevSecOps capabilities.
Our cloud native CI/CD enables DevOps teams to work in a variety of environments with improved scalability, security, and speed. You can run multiple CI/CD pipelines concurrently using our cloud CI/CD services. Our experts assist you in strategically scaling up and scaling down your cloud services to meet your business needs.
Consulting Services
Our experts conduct in-depth DevOps assessments and recommend the best strategy. We design roadmap that bridges the gap between operational teams while delivering secure softwares.
Implementation Services
Our DevOps implementation services include pipelines for continuous integration and deployment (CI/CD), automated testing, and deployment with integrated security.
Infrastructure Automation Services
Our Infrastructure automation Services leverages cloud DevOps framework for provisioning infrastructure management and build a robust environment.
Infra and Application Support Services
We offer production application support in cloud by continuously monitoring and quickly addressing platform and pipeline issues.
Our Cloud Native DevOps Transformation