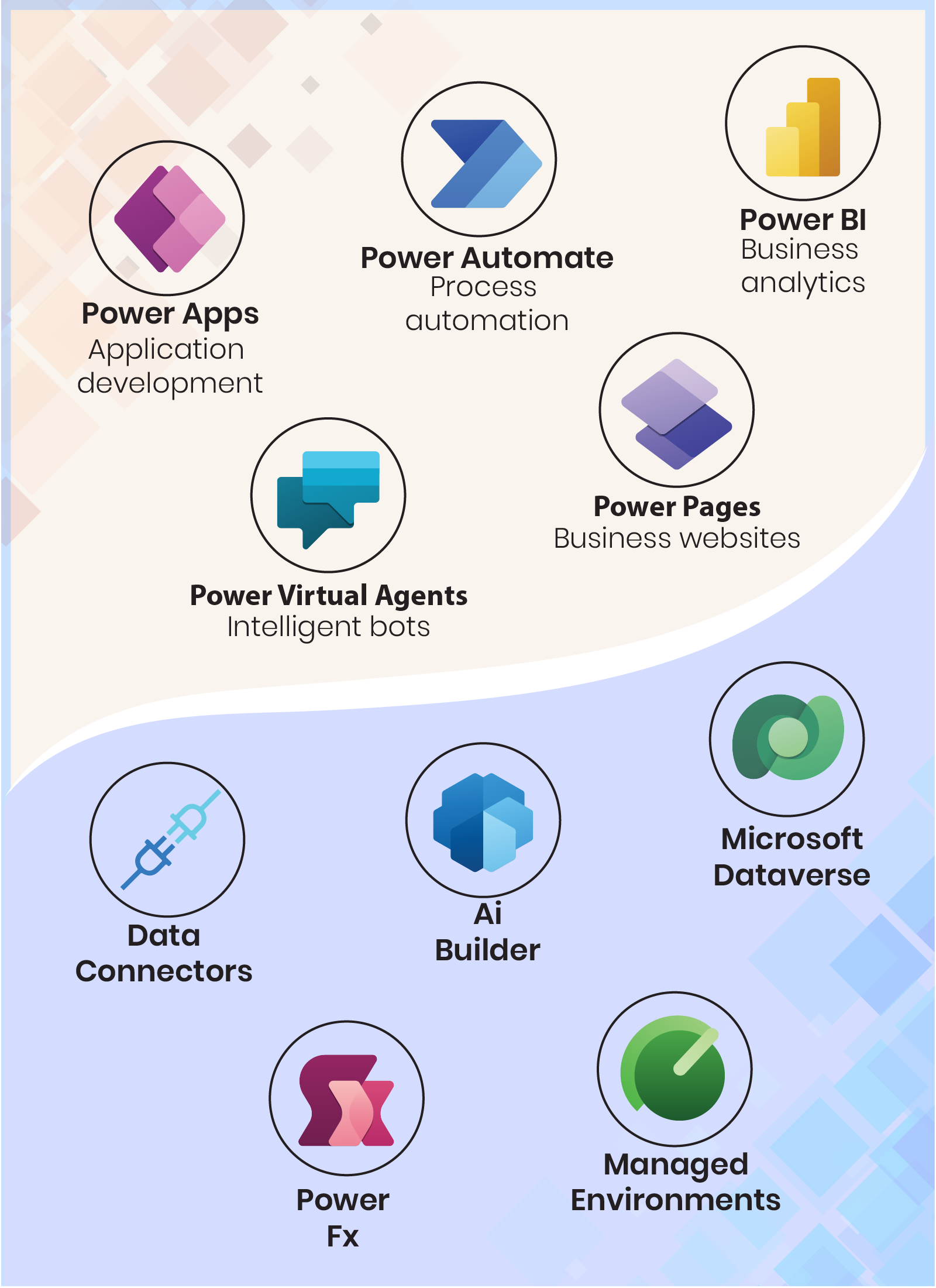 Evoke is a Microsoft Solution Partner and has extensively leveraged power platform tools to develop complex business solutions.
Through Power Platform, we accelerate our client's goals by reducing the cost of developing data insights, building apps and websites, and automating business processes.
We enable business transformations by connecting Power Platform, Microsoft 365, Dynamics 365, Azure, and many other apps, tools, and technologies to build end-to-end solutions. We help increase the Power Platform interoperability with Azure Pipelines (CI/CD) and streamline application life cycle management using GitHub Action through Power Platform connectors.
We build and deploy applications with a click across iOS, Android, Windows, and Web; leverage prebuilt UX components, and implement AI capabilities.
Why Evoke for Power Platform (Low Code):

Reduce traditional development costs and maintenance of legacy applications.
Link data, applications, and solutions with Dataverse to gaina competitive advantage.
Extend capabilities, controls, and functions of Power BI, Power Apps, Power Automate, and Power Virtual Agents across cloud platforms.
Evoke accelerators and custom APIs help connect AS400, SAP, Oracle, and others.
Near-shore and offshore experts for continued support.
Ready to experiment and start with small engagements to prove ourselves.