EQE Advisory Services for Improved

Performance and Product Quality
We assess business processes to ensure a smooth,
seamless, and efficient transition
to emerging technologies.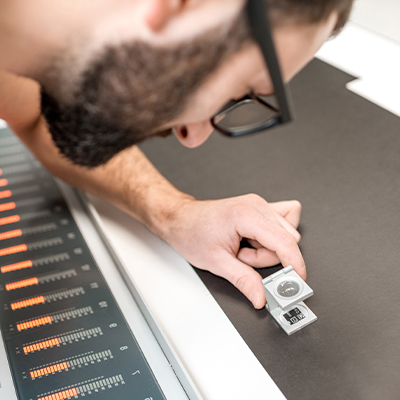 Through our consulting and advisory services, we strategize the quality assurance for improved time-to-market and better cost optimization.
With our rapid assessment, we understand your quality assurance needs and recommend the right tools to address the testing challenges. Our QE consulting team help businesses improve processes by identifying gaps, optimizing costs, assessing risk, and implementing the necessary QA.
Quality Engineering Consultancy

Services
Test Management Assessment
Test Automation Assessment
Tools and Methodologies Assessment
Test Environment Assessment

Core Testing
Evoke provides end-to-end quality assurance and testing services to help enterprises manage an increasingly complex technology landscape. We have been assisting businesses improve their performance and achieve higher ROI by effectively maintaining their product quality and reducing their testing costs.Our areas of expertise include:
Functional Testing
Test Automation
Performance Engineering
Security Testing
Digital Testing
Evoke's digital testing services ensure seamless interactions within the digital ecosystem across social, mobile, analytics, and cloud (SMAC). We conduct comprehensive testing across the digital value chain encompassing digital marketing, web portals, web analytics, and web content for enterprises by leveraging our pre-built tools, accelerators, IPs, and frameworks. Our areas of expertise include:
Omni-channel Testing
Multi-channel & IoT Testing
Hybrid Cloud App Testing
Deployment & Infra Testing
Business Process Validation
A/B Testing
Digital Asset Management Testing
Media Testing
DRM Testing
Testing Specialized
Evoke offers specialized testing services to meet the overwhelming demands of emerging technologies such as robotic process automation, cloud, etc. Our specialized testing services are essential to provide solutions to current testing challenges, combining proven methods, experience, and best practices. Our areas of expertise include:
Accessibility Testing
CRM Testing
Robotic Process Automation
UX Testing
Localization Testing
API Testing
Big Data Testing
Cloud Migration Testing
DevOps Quality Assurance
Agile DevOps
Security Assessment
Evoke Technologies' Application Security Assessment services provide organizations with the knowledge, expertise, and efficiency needed to conduct thorough security evaluations of their application & corresponding environment.
Our comprehensive range of assessment services goes beyond automated tools to provide a view into the security state of applications and supporting systems with a clear path to remediation. Our areas of expertise include:
Security Assessments of Web Applications, APIs, Mobile Applications (iOS & Android), Cloud Hosted Applications
Intensive and High-Quality Manual Application Security Assessments with Threat Modelling
DevSecOps Implementation
Automated Dynamic Application Security Assessments (DAST)
Static Application Security Assessments (SAST) with Secure Development Guidelines
Remediation Assistance with tailor-made recommendations considering the Application's Architecture
Data Assurance
Evoke's data assurance testing services enable enterprises to re-engineer their critical infrastructure by devising a comprehensive strategy. With exhaustive experience in providing data assurance testing services, we address the multidimensional challenges of global enterprises. Our areas of expertise include:
Data Consolidation Testing
DB/BI Reports
ETL Testing
Test Data Management