Make the Most of Customer Interactions with Pega's Email Bot
Emails are one of the most critical customer communication channels. With the world moving to a remote environment due of COVID-19, we have seen a massive increase in the use of email communications. Which in turn is limiting our ability to make the most of each customer interaction.
Pega Email Bot leverages automated intelligence to understand incoming customer emails, categorize the intent properly, and route it to the right associate for action. Helping clients to reduce their email response time and free up employees from time-consuming work and focus on what matters most – customer relationships.
Email Bot capabilities work best for enterprises who are looking to:
Improve customer service – Provide your customers with timely and personalized messages.
Eliminate manual work – Use self-learning AI to intelligently route emails to the right place, so that reps can focus on more complex customer issues.
Streamline operations – Drive work across multiple backend systems to fast process work and unlock legacy applications.
Speaker from Pega: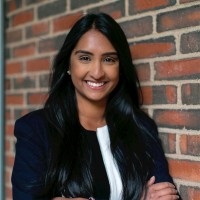 Shalini Chandrakanth
is a specialist in demonstrating Pega's platform solutions to clients & partners with broad expertise in helping enterprise address critical challenges with emerging technologies.
Speakers from Evoke Technologies:
Greg Longaker Director of Sales
Amit Kumar Director – Pega Practice
Simply fill out the form to gain access to the webinar.