Find out how the new SharePoint 2016 from Microsoft keeps companies on the cutting edge of workflow development.
All tech enthusiasts are eagerly waiting for the upcoming release of Microsoft SharePoint 2016, which is going to be the most recent version of SharePoint. Initially, Microsoft released its beta version in the fourth quarter of 2015 to provide its potential users a taste of the exciting features of SharePoint 2016.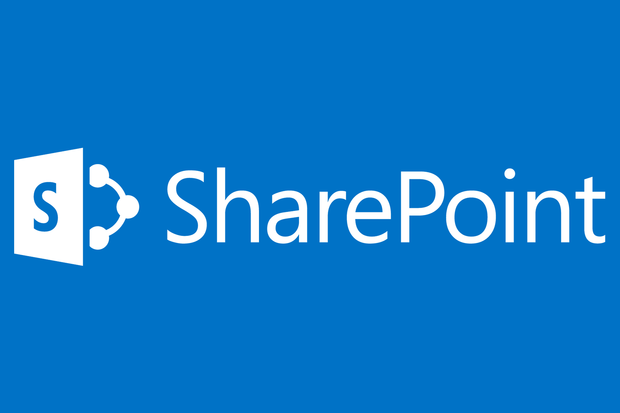 Microsoft is gearing up to release its new, full-fledged version in the second quarter of 2016. With the release date of this new version drawing closer, tech enthusiasts have started comparing the features of SharePoint 2016 with that of the 2013 version. While some features of the 2013 version are going to be discarded in the new version, other features will be improved to enhance the user experience.
Let's take a look at how the upcoming SharePoint 2016 version is going to differ from its predecessors.
Size of Content Database

– In the case of

SharePoint 2013

, users got 200 Gigabytes of space in general usage scenarios. In

SharePoint 2016

, users are expected to gain more than 1 terabyte (1 TB) of space for content databases. This indicates that in the new version, users would be able to gain almost 20 times more site collections than in the 2013 version.

File Size Limit

– SharePoint 2013 offers a file size of 250 megabytes which can be expanded up to 2 Gigabytes at the most. However, in the latest version, users will be delighted to know that the maximum size limit has been increased almost fivefold, reaching nearly 10 Gigabytes (10 GB). This is one such difference that is surely going to be widely appreciated by its users.

Indexed items

– The current version of SharePoint fetches 100 million indexed items in every search service application (SSA), which would be increased to 500 million items per SSA in the 2016 version of SharePoint. This means that there would be a 2X increase in the search scale.

Site Collections Per Content Database

–

SharePoint 2013 comes with a recommended limit of 2,000 site collections per content database, which can be enhanced up to 5,000 (maximum). However, in case of

SharePoint 2016

, the limit for collections will be increased up to 20X, which allows the possibility of maintaining site collections per content database to the tune of 100,000.

Upgrades

– Upgrading to SharePoint is going to be slightly tricky, especially in instances where users are still using the SharePoint 2010 version. Users will be unable to directly upgrade to 2016 primarily because

SharePoint 2016

is built on SharePoint 2013's technology. However, once users have upgraded to SharePoint 2013, then the

'In place upgrade'

and

'database attach'

method can be used to upgrade to the 2016 version.
Evoke – The Right SharePoint 2016 Solutions Partner
Evoke has been successfully providing Microsoft SharePoint solutions for global enterprises for over a decade, gaining rich expertise in SharePoint development and deployment. We are successful in assisting global enterprises by deploying the right SharePoint solutions after carefully analyzing their current SharePoint environment and future needs. Depending on our client's requirements, we help them in developing new SharePoint Solutions or assist in upgrading their existing SharePoint environment.
Keeping pace in today's competitive marketplace requires enterprises to stay current with the latest technologies and this is where Evoke can assist them by offering a competitive edge in technology. We have built a long-term association and partnership with our clients, which speaks to our competency.
At Evoke, we have built a Microsoft Practice with a strong team of experienced and certified SharePoint consultants. Our unique selling points are our flexible engagement models coupled with our agile methodology. Our proven engagement models help us to ensure on-time delivery and deployment. With our proven track record, we can ensure that your search for a reliable and reputable Microsoft SharePoint solutions partner begins and ends with Evoke Technologies.
A Valuable Partnership With Nintex for Workflow Development
Evoke has partnered with Nintex, the world's leading SharePoint workflow firm. This vital technology partnership will enable our clients' to bridge the gap between existing SharePoint features and their needs. Nintex allows users to create SharePoint workflows easily and when compared to SharePoint, Nintex is highly user-friendly and offers powerful features. It provides functionalities like querying SQL, LDAP, and web service during workflow phases. Our value to our clients through this partnership is an improvement in user experience and a tangible ROI.
Here's just some of what Nintex workflows can do for your business:
Workflow Automation:
These workflows automate processes that require five to 50 or more steps, a number of different people or departments, and/or integrations with other systems. On average, end users will rely on a subset of workflow automation available to them, interact with these workflows on average every other week, and expect to save about an hour each time as compared with the pre-automated process. With the Platform, up-to-date information is provided at each step, there is automatic routing through an approval chain, and there is visibility into the status of the workflow. Examples include the following processes, which bring together a number of collaborators during a more lengthy process:
Global approval processes for large capital expenditures that require estimates and inputs from various contributors and approval from several departments.

Employee onboarding and software provisioning for new hires and software provisioning for new laptops in the case of major software updates, laptop loss, or laptop replacement.

Interacting with external contributors/collaborators to collect submissions for inclusion in published documents.

Global collaboration between internal groups on major reports or published materials that require significant collaboration in data gathering, writing, editing, and publishing.

Account openings for new customers that require detailed data collection, data checks, and approvals from various departments.
Evoke's SharePoint Services Include:
Workflow Development & Design

Implementation Services

Configuration and Customization

Planning and Integration

Application Modernization Services

Support and Administration
To know more about Evoke's top-notch SharePoint solutions, please connect with us: +1 (937) 660-4925 or drop us an email at sales@evoketechnologies.com.
SharePoint 2016 | 2016 SharePoint